ПОХОЖИЕ ВИДЕО
1 нед назад
Lucifer Team at 21st Asianet film Awards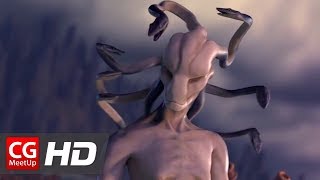 2 мес назад
CGI 3D Animated Short Film: Chimera / Chimère Animated Short Film by Marc-Antoine Beineix, Kevan Canavar, Thibaud Chantrel, Yanis Levostre, Tahar Medjahed, Keizia Tel at ESMA. Featured on CGMeetup http://www.cgmeetup.com Somewhere, on a remote island, a Harpy is hatching her egg, but a vicious creature is going to steal it from her. She will have to defend it at any cost. Réalisateurs / Directors : Marc-Antoine Beineix, Kevan Canavar, Thibaud Chantrel, Yanis Levostre, Tahar Medjahed, Keizia Tel Music : Youssef L'Khalil Ben Hamida Sound : José Vicente & Yoann Poncet – Studio des aviateurs Voices : Keizia Tel - la Harpie Animation film produced as part of the 3D animated film training of the school ESMA http://www.esma-artistique.com/ SUBSCRIBE to CGMeetup for more inspiring content! http://bit.ly/Sub2CGMeetup Watch More CGI & VFX Animated Short Films: https://www.youtube.com/playlist?list=PLc6NCp8iAPDa4dBRHY4E5uvuqNcYe8AXX VFX Breakdowns, Making of & Behind the Scene: https://www.youtube.com/playlist?list=PLc6NCp8iAPDYMZcYBcEBQRoGidvdi0iPN FOLLOW US: Website: http://www.cgmeetup.net and http://www.cgmeetup.com YouTube https://www.youtube.com/user/CGMeetUp Facebook https://www.facebook.com/CGMeetup Twitter https://twitter.com/cgmeetup Google+ https://plus.google.com/+Cgmeetup Dailymotion http://www.dailymotion.com/user/CGMeetup Pinterest https://www.pinterest.com/cgmeetup/ Instagram https://instagram.com/cgmeetup/ WANT TO GET FEATURED? All CGI artists, studios or schools who would like their work featured or published on CGMeetup please apply below. We're looking for short films, commercial spots, breakdowns, showreels etc. Submit here → http://www.cgmeetup.net/forums/ or http://www.cgmeetup.com Contact us here → info@cgmeetup.net Please Note: All videos are uploaded after written copyright permission from respected artists, studios or schools or part of the Creative Commons license. https://creativecommons.org/licenses/by/4.0/legalcode For more details or to dispute please contact us at info@cgmeetup.net. ABOUT CGMeetup: CGMeetup is the #1 inspiration resource for all CGI, VFX, 3D and Digital artists. We feature a wide variety of CGI content including behind-the- scenes, vfx breakdowns, short films & showreels. CGMeetup also serves as networking resource for CGI Professionals. Professionals use CGMeetup to exchange ideas, knowledge & job opportunities. CGI Animated Short Film: "Chimera" by ESMA | CGMeetup https://youtu.be/UBJcJVIDRHk CGMeetup https://www.youtube.com/CGMeetup #cgi #animation #animated #3d #shortfilm #short #cgmeetup #animatedshortfilm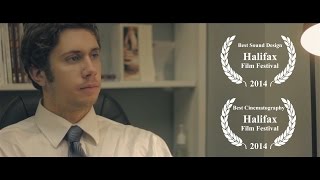 6 год назад
Winner of the Halifax Film Festival awards for Best Cinematography and Best Sound Design. Alone. Alone is what this man is. Years after the world ended and the human race perished; this is the only man left standing. How did he survive? What caused the outbreak? We don't know. No one does. This short film gives you an inside look on what the only man left alive does on a day-to-day basis, what he does to survive, kill time, and keep himself sane. Directed/Edited/Sound Design/Graded by Brock Torunski Written by Brock Torunski & Alex Vietinghoff Subscribe for more content: http://www.youtube.com/Ruffneck101 Last Man On The Planet: http://www.youtube.com/Vietinghoff Check out his channel! Special Thanks to all the helped out in the making of this short film. Programs and Technology used: Canon T2i w/ Nikkor 20mm F1.8 and Canon 50mm F1.8 lenses GoPro HD Hero 3 w/ suction mount Rode VideoMic Shotgun Microphone APEX 440 Cardioid Microphone (Main Voice-Overs) Sony HDR-XR500V and High Fidelity Stereo Microphone (For female voice-overs) Editing: Adobe Premiere CS6 and Adobe After Effects CS6 Colour Correction: Davinci Resolve 9 Lite Sound Editing: Adobe Audition CS6 and Magix Music Maker 17 Premium Music/ SFX partially provided by: www.freesfx.co.uk and www.mobygratis.com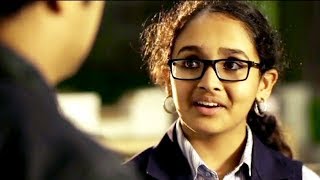 6 мес назад
English Short Film 2018 | Michaela - An Emotional Short Film | New Short Film With English Subtitle Story Screenplay Dialogu & Direction : Anuroop Sreenivas Produced By : T B Vinod Cast : Aarya Krishna, Dr Dileep, Dr Smitha, Sisira, Mahitha, Daya Aswathy, Athira Editor : Sobin K Soman Associate Director : Sreeraj Rajasekharan Director Of Photography : Prijith Art : Praveen Kummatti Effects : Shivaganga Makeup : Siddique Pandikkad Sound Recording : Bichu Peyad Sound Mixing : Aneesh A S Assistant Camera : Sarath V Dev DI & Titles : Robin Alex PRO : A S Dinesh Production Coordinator : Vinod Background Score : Lijin Bambino Transportation : Fazil Production Team : Majeed Chelekodan, Suresh Kuttan, Shaji Unit : Lumiere Stills : Raghu Ekuts Camera Assistants : Ranjith, Vimal Helicam : Hemanth Kumar, Abhi Subtitles : Vineetha Studio : BON J TECH, Trivandrum Subscribe to Watch Latest English Movies : https://goo.gl/G98o5C #newgeneration #englishshortfilms
8 мес назад
English Short Film | Alice's Diary | Family Based Short Film English | Directed By Wlliams Director : Wlliams Produced By : Anon Trendz Strory : Ratheesh Rajan Studio : Big Eye DOP : Thomas K T Sound Effects : Thadevus Music : Sonu Milton Editing & Graphics : Dinil Cheruvathur Subscribe Filmi Magic for Latest English Movies : https://goo.gl/Y5M2X1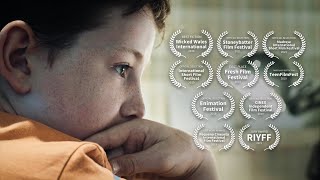 4 мес назад
RUE - Award Winning Short Film (2019) by Sean Treacy Synopsis: Not everyone can move on from their mistakes. Especially, if they can't be fixed. Written, Directed and Edited by Sean Treacy Starring Johnny Harkin, Finian Duff Lennon, Roy Grimson and Jo Treacy This film won 1st Place at Ireland's Young Filmmaker Of The Year Awards 2019.
2 мес назад
Welcome!! My Respectful Subscribers and Visitors! Greeting from Cambodia! This video i want to show you about : Must Watch Funny Video 2019 - Comedy Entertainment Video Compilation - Try Not To Laugh 2019 . Subscribe my channel : https://www.youtube.com/channel/UC_SgQMPHPfScRZCUUL4p04A/videos?disable_polymer=1 FB : https://www.facebook.com/ComedyEntertainmentOfficial/ #ComedyEntertainment#MustWatchNewFunny#ComedyVideos2019#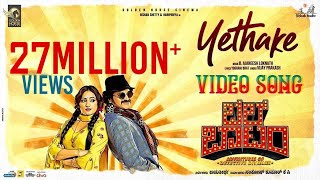 4 мес назад
Presenting The Official Video Song of "Yethake" from "Bell Bottom" Starring Rishab Shetty and Hariprriya; Music Composed by B Ajaneesh Loknath; Directed By Jayatheertha Song - Yethake Music - B Ajaneesh Loknath Singer - Vijay Prakash Lyrics - Yogaraj Bhat Keyboard & Rhythm Programming - B Ajaneesh Loknath Additional Programming - Midhun Ashok String Sections - Chennai Strings, Conducted by Yenzone Clarinet - Babji Music Production - ABBS Studio (CR Bobby, B Ajaneesh Loknath) Mixing and Mastering - Sajay Kumar - Renu Studios, Bangalore #BellBottom #RishabShetty #VijayPrakash #Hariprriya #YogarajBhat Golden Horse Cinemas Presents Cast : Rishab Shetty, Hariprriya, Yogaraj Bhat, Pramod Shetty, Achuth Kumar, Sujay Shastry, Shivmani, PD Satish, Prakash Tuminad. Producer : Santosh Kumar K C Director : Jayatheertha Story : Dayanand T K Music : B Ajaneesh Loknath Background Music : B Ajaneesh Loknath Music Production : ABBS Studios (CR Bobby, B Ajaneesh Loknath) DOP: Arvind Kashyap Dialogues: Raghu Niduvalli Editor: K M Prakash Art : Dharani Gangeputhra Choreography - Bhushan Executive Producer : Pramod Shetty Costume Designer: Pragathi Rishab Shetty PRO - Sudhindra Venkatesh Audiography - Rajakrishnan Sound Design - Arun S, Mani , Vishnu P C Publicity Design - Adarsh Mohandas DI Colorist - Nanda Kumar CGI - IGene Studio Direction Dept - Ramesh Nagaraj, Shiva Chiranthan Jogfalls, Rohit Chikmagaluru, Anil Meravanige, Nithin Shantharaj Social Media Partner - Meravanige Movies Marketing Partner - The Big Little Music On : Rishab Audio Digital Partner : Divo In Association with Divo http://www.facebook.com/divomovies https://twitter.com/divomovies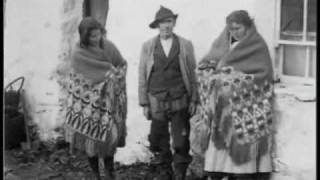 11 год назад
A short film produced by Pathe News around 1905 that brought attention to famine in Ireland in that year. The film has been altered and is used to draw similarities to the early famine of 1846-50.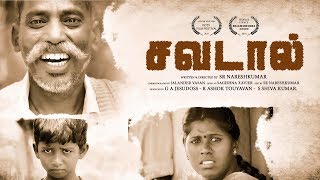 7 мес назад
Reach 4 crore people at Behindwoods. Click here to advertise: https://goo.gl/a3MgeB For more such videos subscribe to the link http://goo.gl/AUJGvP We will work harder to generate better content. Thank you for your support. For more videos, interviews, reviews & news, go to: http://www.behindwoods.com/ Direction: SR Nareshkumar, Cinematography: Jalandhar Vasan, Music: Sagishna Xavier, Cast: Kavitha Ravi, Semmalar Annam, Producers: GA Jesu Doss, R Ashok Touyavan, S Shiva Kumar. Sound Mix : Srivijay Ragavan. Additional Dialogue: Arul Ck Nithish. Subscribe here - http://goo.gl/AUJGvP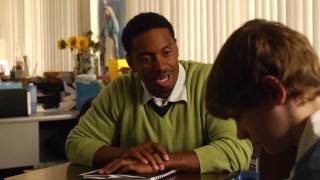 8 год назад
McClureFilms.com "Inside Autism", is a dramatic short about the struggles of one teenage boy with Autism entering a public school, and the teacher and students that learn to understand him. Produced, Directed and Edited by Tane McClure EXECUTIVE PRODUCER: JOHN LUBBERS www.LeafWingForProfessionals.com McClureVideo.com info@mcclurevideo.com "California Institute of Behavior Analysis". Producers: Tane McClure, Idalia Koehler, Stephen Grossman Director of Photography: Topher Osborn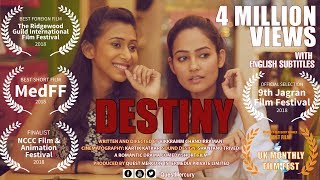 1 год назад
Award winning romantic drama comedy which has received fantastic reviews! A bitter-sweet charming tale and a must-watch! Subtitles in English, Spanish, Japanese, Portuguese, Russian, French and German. Written and Directed by Vikkramm Chandirramani Produced by Quest Mercury Intermedia Private Limited (info@questmercury.com) Cinematography: Kartik Katkar Sound Design: Shantanu Trivedi Cast: Nikita Vijayvargia, Monika Panwar, Bhupendra Singh Jadawat Winner of 'Best Foreign Film' at The Ridgewood Guild International Film Festival. Winner of 'Best Comedy Film' (under 20 mins) at the UK MFF Winner of 'Best Romantic Comedy Film' at FICOCC. Winner of 'Best Actress Short Film' at FICOCC. Winner of 'Best Supporting Actress Short Film' at FICOCC. Finalist in drama and comedy categories at the NCCC Film and Animation Festival, held at Niagara County Community College, Buffalo, New York. Read reviews of 'Destiny': http://hlc-cultcritic.com/destiny/ https://www.fiffest.net/destiny https://www.indyred.com/destiny-review.html https://www.indieshortsmag.com/reviews/short-film-reviews/2018/04/short-film-destiny-will-make-you-rethink-reflect-and-ponder-on-the-fate-of-new-age-romance/ https://www.filmfestivals.com/blog/siraj_syed/destiny_review_your_vengeance_my_luck https://www.shortstopfest.com/destiny-review https://www.reelromp.com/destiny.html https://thearrivalmagazine.com/2018/04/24/destiny-a-short-film-directed-by-vikkram-chandirramani-review-by-casey-gray/ http://theindependentcritic.com/destiny https://www.feelthereeliff.com/destiny-review 'Destiny' at IMDB: http://www.imdb.com/title/tt8228274/ Follow us: http://facebook.com/questmercury/ http://www.twitter.com/questmercury/ https://www.instagram.com/vikkrammchandirramani/ http://facebook.com/vikkramm.chandirramani
КОММЕНТИРОВАТЬ в ВКОНТАКТЕ
КОММЕНТИРОВАТЬ в FACEBOOK