ПОХОЖИЕ ВИДЕО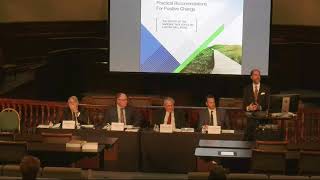 Regent University School of Law
4 мес назад
Panel 1: Mental Health Within the Legal Profession John Berry, Esq., Florida Bar's Legal Division Director Leonard Heath, Esq., President of the Virginia State Bar James Leffler, MS LPC, Clinical Director of Lawyers Helping Lawyers Mark C. Palmer, Esq., Professionalism Counsel for the Illinois Supreme Court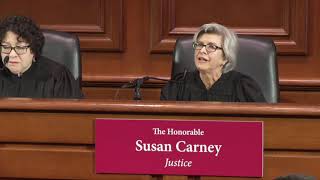 4 мес назад
Associate Justice of the Supreme Court of the United States Sonia Sotomayor was at Harvard Law School on Nov. 13 to preside over the 2018 Ames Moot Court Competition. Justice Sotomayor was joined on the bench by Judge Jennifer Walker Elrod '92 of the 5th Circuit Court of Appeals and Judge Susan Carney '77 of the 2nd Circuit Court of Appeals to hear the fictitious case, Groves v. Gallant, a constitutional dispute over the right of a convicted criminal to "keep and bear arms" and the right to publish instructions for 3D-printing guns on the Internet. The two teams of 3Ls—the Grace Murray Hopper Memorial Team for the petitioner and the Clarence Earl Gideon Memorial Team for the respondent—clashed over the constitutionality of two revised statutes, specifically whether one violates the Second Amendment as applied to the petitioner, and whether the other violates the Free Speech Clause of the First Amendment.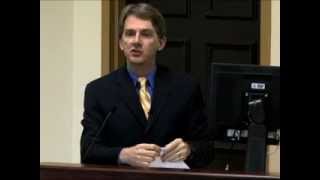 Regent University School of Law
7 год назад
Regent Law Professor James Duane gives viewers startling reasons why they should always exercise their 5th Amendment rights when questioned by government officials. Download his article on the topic at http://papers.ssrn.com/sol3/papers.cfm?abstract_id=1998119.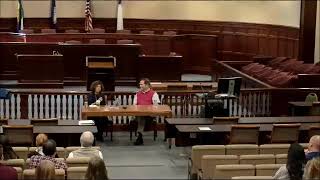 Regent University School of Law
5 мес назад
On Monday, October 29, 2018, The Regent Law Federalist Society hosted a question and answer forum with Nadine Strossen, Professor at NYU, Former Youngest and First Woman President of the ACLU. Federalist Society President Brandan Goodwin ('18) introduced Ms. Strossen, who then answered questions presented by Regent Law Professor Brad Jacob, and then took questions from the audience.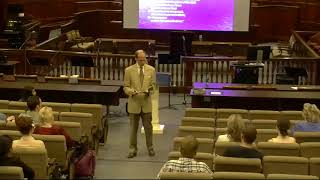 Regent University School of Law
2 год назад
Professor L. O. Natt Gantt, II, serves as associate dean of academic affairs and co-director of the Center for Ethical Formation & Legal Education Reform. Gantt received his A.B. in psychology and political science, summa cum laude, from Duke University; his J.D., cum laude, from Harvard Law School; and his M.Div., summa cum laude, from Gordon-Conwell Theological Seminary.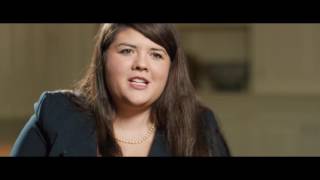 2 год назад
Students from Regent University discuss working with organizations around the world to combat human trafficking, protect children, secure religious freedom, and uphold global human rights.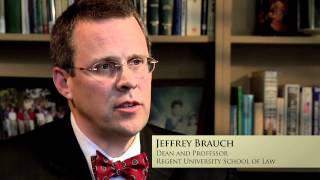 Regent University School of Law
7 год назад
Our 25th Anniversary Celebration (Sept. 23-25, 2011) featured CLEs, fun activities for alumni and their families, exceptional guest speakers, and an exquisite banquet with keynote speaker Justice Samuel Alito of the United States Supreme Court. Law is more than a profession. It's a calling.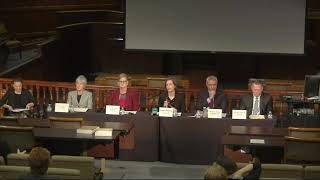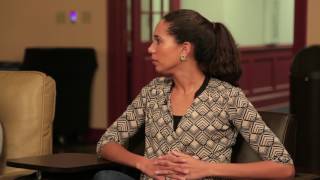 Regent University School of Law
2 год назад
Our 1L students meet with Regent Law Dean Michael Hernandez to talk about their favorite experiences of their first semester in law school. Learn more about the Regent Law experience: http://www.regent.edu/law/
5 год назад
If you've never been on Regent's campus or just want another look, watch Leila and Chelsea speed from building to building to show you all the highlights of Regent in the world's fastest campus tour!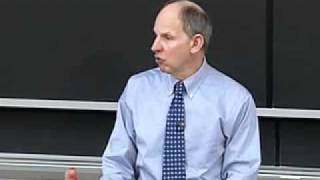 8 год назад
September 2010 Wondering what a first-year class is like at BU Law? Sit in on this mock Contracts class taught by Mark Pettit, BU Law's "singing professor." Pettit brings concepts of restitution, reliance and expectancy to life in a way that only he can, complete with a plastic snout. You can read more about the featured case here: http://www.bu.edu/law/communications/pettitmockclass.html More about the first year at BU Law http://www.bu.edu/law/prospective/jd/first/contracts-video.html
КОММЕНТИРОВАТЬ в ВКОНТАКТЕ
КОММЕНТИРОВАТЬ в FACEBOOK