ПОХОЖИЕ ВИДЕО
5 мес назад
Ми́рко «Кро Коп» Фили́пович (хорв. Mirko Filipović) (род. 10 сентября 1974, Винковцы, Хорватия, Югославия) — хорватский боец смешанных боевых искусств (MMA) и профессиональный кикбоксер-тяжеловес, бывший офицер правоохранительных органов Хорватии, в 2003—2007 годах — член хорватского парламента. Прозвище «Кро Коп» (также распространено слитное написание «Крокоп») — сокращение от Croatian Cop (с англ. — «хорватский полицейский») — Филипович получил за службу в антитеррористическом спецподразделении полиции Хорватии «Lučko». C 1996 по 2003 года Филипович успешно выступал в К-1, после чего перешёл в Pride Fighting Championships, где 10 сентября 2006 стал победителем Pride Grand Prix 2006 в открытой весовой категории. В 2007 году перешёл в Ultimate Fighting Championship (UFC), а также провел несколько боев за Dream, японскую организацию ММА, созданную после распада Pride. Чемпион K-1 World Grand Prix-2012. Филипович наиболее известен своим левым верхним ударом ногой, с помощью которого он отправил в нокаут многих своих оппонентов. Первые бои в MMA: 1. vs. Kazuyuki Fujita - K-1 - Andy Hug Memorial Aug / 19 / 2001 2. vs. Nobuhiko Takada - Pride 17 - Championship Chaos Nov / 03 / 2001 3. vs. Yuji Nagata - Inoki Bom-Ba-Ye 2001 - K-1 vs. Inoki Dec / 31 / 2001 4. vs. Wanderlei Silva - Pride 20 - Armed and Ready Apr / 28 / 2002 5. vs. Kazushi Sakuraba - Pride FC - Shockwave Aug / 28 / 2002 6. vs. Kazuyuki Fujita 2 - Inoki Bom-Ba-Ye 2002 - K-1 vs. Inoki Dec / 31 / 2002 7. vs. Heath Herring - Pride 26 - Bad to the Bone Jun / 08 / 2003 8. vs. Igor Vovchanchyn - Pride FC - Total Elimination 2003 Aug / 10 / 2003 9. vs. Alberto Rodriguez - Pride - Bushido 1 Oct / 05 / 2003 10. vs. Antonio Rodrigo Nogueira - Pride FC - Final Conflict 2003 Nov / 09 / 2003 Mirko Filipović (Croatian pronunciation: [mîrko fǐːlipɔːʋitɕ]; born 10 September 1974) is a Croatian heavyweight mixed martial artist, kickboxer, boxer, politician, and law enforcement officer. Filipović is the 2006 Pride Open-Weight Grand Prix Champion, the 2012 K-1 World Grand Prix Champion and the 2016 Rizin Openweight Grand Prix Champion becoming the second fighter in the world to win mixed martial arts and kickboxing championships and tournaments. He is also a former IGF Champion. His nickname, Cro Cop, short for "Croatian Cop", comes from his membership in the Lučko Anti-Terrorist Unit, Croatia's elite Police Special Forces tactical unit. Filipović's signature move was his lightning quick left head-kick, once famously described as "right leg, hospital; left leg, cemetery."[4] He was a successful amateur boxer and medalled numerous times in international competition, and was also a member of Croatia's world team when he competed at the 1997 Amateur Boxing World Championships. From 23 December 2003 until 11 January 2008 he served as a Member of Parliament for the 1st electoral district. He was elected as an independent candidate on the party list of the Social Democratic Party. Легенды MMA https://www.youtube.com/channel/UCTkePtxe7vaC3I29u5hXuRQ/playlists?shelf_id=4&sort=dd&view=50 Анонсы MMA https://www.youtube.com/playlist?list=PL_RC5OKy0QdOx48ObU--LYSQ26Msso5dE MMA видео в вк https://vk.com/mmavideoclub
5 мес назад
A tribute I made to Cro Cop. Most of the clips are from his Pride days.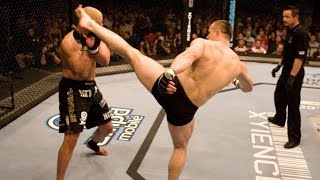 2 год назад
The Greatest fighter in Croatian history**!!! Subscribe, like, share and comment! See my other videos!! :: https://www.youtube.com/channel/UCoz5xWj-5MmVMVQ0Zs9kBkw
6 мес назад
Mirko is Retired PART 4 COMING SOON, MIRKO HIGHLIGHT PART 1 - http://www.veoh.com/watch/v68071637eXmpwbhQ MiRKO HiGHLIGHT Part 2 - http://www.veoh.com/watch/v70936330J8PmXF86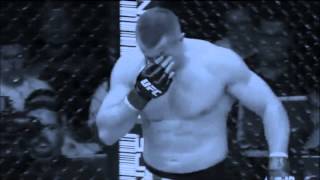 5 год назад
All material in this video is owned by Zuffa and UFC. FAIR USE NOTICE OF NON-VIOLATION. I Wanted to make this one a little different. We have all seen the same highlights over and over and the same music over and over. So I took Highlights that were not so common (most of them) and added some not so main stream music. Puscifer "momma Sed" (Tandamonium mix)
1 год назад
song: Eminem - go to sleep I DO NOT OWN ANY FOOTAGE OR MUSIC, ALL CREDIT GOES TO OWNER
4 мес назад
Mirko "Cro Cop" Filipoviz vs Muhammad "King Mo" Laval UNBELIEVABLE BATTLE on RIZIN FF 2 (12.2016)
1 год назад
Кейн Рамирес Веласкес (англ. Cain Ramirez Velasquez; род. 28 июля 1982) — американский боец мексиканского происхождения, участник боёв по смешанным единоборствам (MMA), двукратный чемпион UFC в тяжёлом весе.
2 год назад
С вас лайк и подписка, а с меня новые видео)
5 мес назад
All 11 losses (defeats) Mirko "Cro Cop" Filipovic in MMA career. Compilation LOWLIGHT 2016. "Crocop" gets in the face - subnissions, decisions and knockouts. Lesion # 1) 2003. Antonio Rodrigo Nogueira vs Mirko "Cro Cop" Filipovic 2) 2004. Kevin Randleman 3) 2005. Fedor Emelianenko 4) 2005. Mark Hunt 5) 2007. Gabriel Gonzaga 6) 2007. Cheick Congo 7) 2009. Junior dos Santos 8) 2010. Frank Mir 9) 2011. Brendan Schaub 10) 2011. Roy Nelson 11) 2013. Alexey Oleinik Soundtrack: Electrochemie LK – Shall Very soon, the channel will be the new video on the subject of defeats top MMA (UFC) fighters!!! If you liked the video, subscribe on Lowlight TV channel! http://www.youtube.com/c/BestMMAx Mirko Filipović (born 10 September 1974) is a Croatian heavyweight mixed martial artist, kickboxer, boxer, politician, and law enforcement officer. Filipović is the 2006 Pride Open-Weight Grand Prix Champion, the 2012 K-1 World Grand Prix Champion and the 2016 Rizin Openweight Grand Prix Champion becoming the second fighter in the world to win mixed martial arts and kickboxing championships and tournaments. He is also a former IGF Champion. His nickname, Cro Cop, short for "Croatian Cop", comes from his membership in the Lučko Anti-Terrorist Unit, Croatia's elite Police Special Forces tactical unit.
КОММЕНТИРОВАТЬ в ВКОНТАКТЕ
КОММЕНТИРОВАТЬ в FACEBOOK