ПОХОЖИЕ ВИДЕО
10 мес назад
ЧАСТЬ ГДЕ ЕГО ВСЕ ТАКИ ВЗОРВАЛИ: https://www.youtube.com/watch?v=1zTNXK3TV1s ВТОРАЯ ЧАСТЬ ЭКСПЕРИМЕНТА: https://www.youtube.com/watch?v=cXnl5tuFcUE ТРЕТЬЯ ЧАСТЬ: https://www.youtube.com/watch?v=5mFwDX2XwWM ЗАДАВАЙТЕ СВОИ ВОПРОСЫ: http://ask.fm/tysonmaks Мой инстаграм: https://www.instagram.com/makstyson/ Давай перископить вместе :3 https://www.periscope.tv/TysonMaks Мой ВК : https://vk.com/tysonmaks Расценки на рекламу: https://vk.com/note272757174_11875194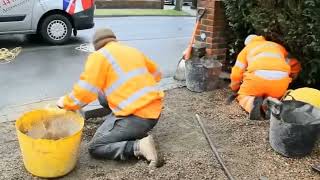 11 мес назад
Our recent project for the supply and installation of 2 automatic rising bollards to each entrance of a domestic driveway, controlled by hand held remote control. The video demonstrates the process involved from the planning and preparation stages through to completion.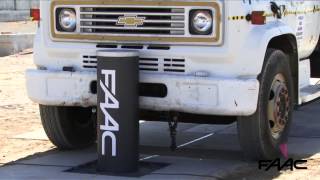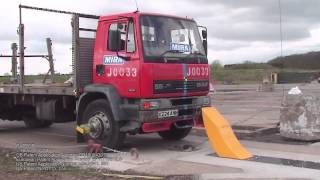 2 год назад
Heald's HT1-Raptor combines the high security of a roadblocker with the flexibility of a shallow mount bollard. Tested to both UK PAS68 and US ASTM standards, not only will it halt a 7.5 tonne truck travelling at 80 kph it will also continue to function following the impact. As the Raptor was tested as a single unit, it can be used either as a standalone bollard or as part of an array to secure an opening of virtually any size. It has an extremely small footprint, and requires an excavation depth of only 500 mm. Raised and lowered remotely by a push button interface, the Raptor is also available with Heald's Hydra control and monitoring system, which allows far more detailed interaction with the unit than any other system currently on the market. It can also be supplied with an EFO (Emergency Fast Operation) system where required. All Heald products are available with a range of options and configurations; for more information on the Raptor, please visit www.heald.uk.com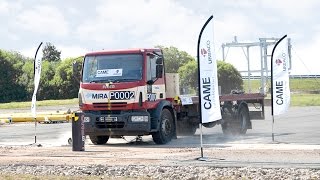 1 год назад
URBACO CRASH-TEST 2015 Urbaco is the first manufacturer in the world to have performed two crash tests on the same bollard (with two trucks of different types - N3C and N2A) according to the latest international standards (IWA 14-1:2013 and PAS68: 2013). The crash tests, performed by HORIBA MIRA (United Kingdom), demonstrated the strength and high level of security of the ONE50EVO bollard, which remains operational even after having stopped several "ramming" trucks. The ONE50EVO high security bollard is designed to control access to sensitive sites and protect strategic access points from terrorist attacks. Urbaco plus: High security to prevent intrusion IWA 14-1:2013 & PAS68:2013 certification Protection from attacks with "ramming" trucks A single bollard can withstand the impact of 2 trucks Customizable design Applications: Government buildings - Ports - Embassies - Consulates - Nuclear plants - Banks - Military facilities - Prisons - Airports - Public buildings More information: www.urbaco.com/EN-UK/ONE50-EVO/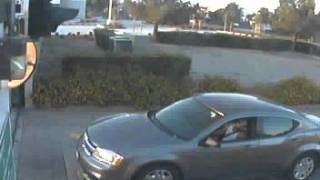 1 год назад
Stop sign is there for a reason!
11 год назад
More laughs here: www.crazypicsfromafrica.com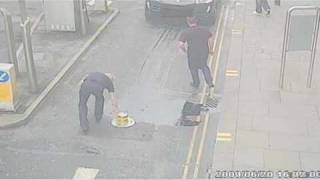 8 год назад
Bollards footage of three incidents in 2009
8 год назад
It looks so easy..but the cars always lose. Hilarious CCTV of drivers attempting to speed through automatic bollards.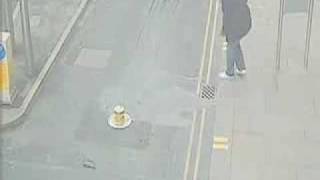 8 год назад
More Bus Bollards Vs Cars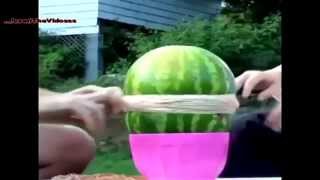 2 год назад
ЛУЧШАЯ ПОДБОРКА ПРИКОЛОВ Тёлка, давит арбузы, прикол Друзья ставим лайки дизлайки ,подписываемся на канал,
КОММЕНТИРОВАТЬ в ВКОНТАКТЕ
КОММЕНТИРОВАТЬ в FACEBOOK